Is Your Executive Presence Optimized on LinkedIn?
An optimized profile on LinkedIn is a must-have for any level of job seeker, but many executives don't understand the power of this social media platform.  A polished LinkedIn profile is a critical component in attracting new opportunities with statistics revealing more than 3 million companies have LinkedIn accounts and 87% of recruiters use LinkedIn as part of the hiring process.
Here are 3 quick tips on how to optimize your LinkedIn profile and increase your visibility.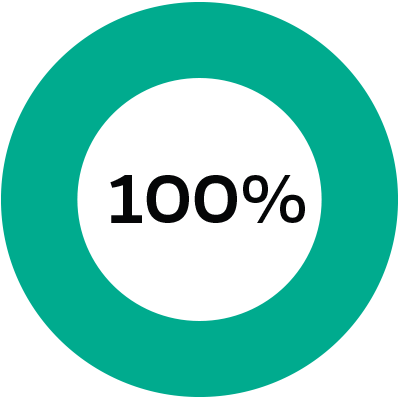 #1 Make Your Profile 100% Complete
A complete profile boosts your visibility on LinkedIn 40%. Users with complete profiles are 40 times more likely to receive opportunities through LinkedIn. There is a direct correlation between how complete your profile is and higher search ranking, which results in more opportunities, job offers, and connections to influencers.
Industry & Location. Click on the edit button and choose an industry that represents your industry (or target industry) and where you are located.
Current & Past Positions. Be sure you have included your current position along with an engaging description as well as two past positions.
Education. List your degree and relevant coursework.
Skills. What skills and competencies do you offer that are in alignment with the employer's needs / your next role? A profile with skills listed give you a competitive edge and receive an average of 13x more views. If you are having difficulty coming up with what types of skills you should list, take a peek at a few profiles in the same industry/role as you are targeting.
Profile Picture. Add a professional headshot and you will be 14x more likely to be found. Make sure you are clearly visible in the photo and your attire is professional. Resist the urge to use a group photo or a photo where you have to crop others out.
Connections. For your profile to be considered complete, you need to have at least 50 connections. That shouldn't be a problem at the executive-level as statistics show most executives have 900+ connections.
Now that you've taken the steps to ensure your profile is complete, it is time to focus on two key areas that will increase your visibility.

#2 Your Headline
Use your headline to speak to your target audience and differentiate yourself from others in the same space as you. An attention-grabbing headline weaves together your value, expertise, and keywords to entice the reader to want to learn more about you. Distill your expertise down to a 120-character value proposition that will make you easy to find.
CEO: Competitive Market Presence + Marketing Leadership & Business Development for $1B Technology Companies
#3 Your Summary
Open your LinkedIn summary with an engaging statement that will ignite interest and show prospective employers the value you bring to the table. The tone is less formal than your resume and provides an opportunity for more context to your career narrative and highlight why you are great at what you do!
Answer these questions to help you craft a profile that will get people to sit up and take notice–helping you grow your net-worth:
What is the #1 thing you want recruiters or potential employers to know about you?
Why are you passionate about your career?
What skills/experiences do you offer that make you uniquely qualified?
What are your top 5 accomplishments?
For LinkedIn to work for you, use keywords throughout your profile and short, impactful sentences that summarize your value. Keep the reader scrolling by using a human-voice narrative. Do not simply repeat the information found on your resume and end your summary with a call to action/invitation to connect.
Bonus Tip: Customize your URL. When you signed up for a LinkedIn account, you were assigned a profile URL full of numbers and letters. Take the time to create a customized URL and then include the customized version on your resume.
If you need help with LinkedIn writing services, please view this page and connect with us.